News
Final Program and Presentation list
By Admin
The full program is downloadable in PDF form by clicking this link:
http://ismsc2015.unistra.fr/upload/ISMSC2015_Programme_final.pdf.
The list of presenters and title of the talk can be downloaded from this link:
http://ismsc2015.unistra.fr/upload/presenters.pdf.
NOTE (2015-06-24):
Please note that we adjust some of the poster codes to match with the flash presentation.
PA-108 to PB-59
PA-59 to PB-123
PA-110 to PB-129
PB-129 to PA-110
PB-123 to PA-108
PB-158 to PA-192
PB-59 to PA-59
---
Oral and Poster presentation guideline
By Admin




The list of presenters and title of the talk can be downloaded from this link:

http://ismsc2015.unistra.fr/upload/presenters.pdf.

NOTE: Code PA = Poster session A; PB = Poster Session B





A. ORAL PRESENTATION

The organizer will provide Windows and Mac OS X computer. Oral presenters should submit the presentation file before the session start. In case you have movie embedded, please submit a folder containing presentation file and the movies.

Presenters are allowed to use his/her own computer for the presentation and please bring the corresponding VGA adapter if necessary.




B. FLASH PRESENTATION

The selected oral presenter will be able to present their work for 3 minutes. Presentation file (PDF format) must be submitted during lunch time before the presentation.


NOTE: The organizer will NOT keep the copy of the presentation file. All presentation files will be DELETED at the end of each session.

Contact person: Dr. Eko Adi Prasetyanto (prasetyanto@unistra.fr)





C. POSTER PRESENTATION

The poster must be smaller than " 90cm wide by 150cm high". We recommend to have A0 size (84.1 x 118.4cm, portrait). Poster can be mounted since the morning of each poster session. Double-sided tape will be available for the mounting of posters. Please do NOT use nail or push pin to mount the posters.



---
Special issue of "Supramolecular Chemistry"
By Admin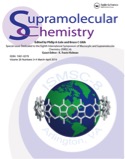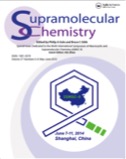 As in previous years, a special double issue of Supramolecular Chemistry will be produced in conjunction with the ISMSC. We would like to invite you to contribute an original research paper or a review article for inclusion in the special double issue of Supramolecular Chemistry for ISMSC-10. Papers can detail the work you or your group members present at ISMSC-10 or on a different topic at your discretion. The due date for submissions will be August 31, 2015.

For more information, please see the following web pages which contain information about the journal, the instructions for authors, and the manuscript submission page.


• Homepage: link

• Instructions for Authors: link

• Manuscript submission: link




Please make sure to choose "Special Issue Paper" from the "Manuscript Type" window when making your submission.

Professor Wais Hosseini and Professor Valérie Heitz of the Institut Le Bel – UDS have agreed to act as the handling editors for this Special Issue.





Thank you for your contribution.





Supramolecular Chemistry is continuing the tradition of giving free online access to most recent ISMSC special issue (this time ISMSC-9) to conference attendees at the next ISMSC. ISMSC-10 attendees can visit this URL code for the free access: http://www.tandfonline.com/r/ISMSC9

After June 1, this URL will direct the conference attendees to a webpage where they will need to register. Once you have registered, you will be able to access the following content for free for 30 days.



---
The Izatt-Christensen Award and Cram Lehn Pedersen Prize
By Admin
We are pleased to inform that the 2015 winner of the Izatt-Christensen Award is Prof. Paul Beer, Department of Chemistry University of Oxford, UK.
For the 2015 Cram Lehn Pedersen Prize the winner is Prof. Feihe Huang, State Key Laboratory of Chemical Engineering, Zhejiang University, China
CONGRATULATIONS TO THE WINNERS!
---
SOLVED: Registration page
By Admin


The registration page is now open. Please note that due to room capacity, there is possibility that we will close the registration window earlier than we planned. === We are encountering problem in the registration page due to large number of participants. The registration page will be back as soon as possible (hopefully before 10.00 AM (GMT) tomorrow (14/04). We are sorry for this inconvenience. However please note that the registration will be closed after we received certain number of participants. For further question please write to info@ismsc2015.fr.

---
Abstract submission for oral presentation is now CLOSED
By Admin


Thank you for submitting the abstract for oral session. Currently the board is reviewing more than 150 abstract. However, we could only schedule 20 oral platform presentations. Thus the majority of oral abstracts are being offered to be presented as a poster presentation (up to maximum 400 posters). We believe that posters are another excellent format for sharing the research. During the poster session, we will provide wine and snack to stimulate relaxed one-to-one discussion.

---
The Cram Lehn Pedersen Prize
By Admin
Nominations are now open for the Cram Lehn Pedersen Prize in Supramolecular Chemistry. The prize, sponsored by ChemComm, is organised by the committee of the International Symposium on Macrocyclic and Supramolecular Chemistry and is awarded each year to a young supramolecular chemist.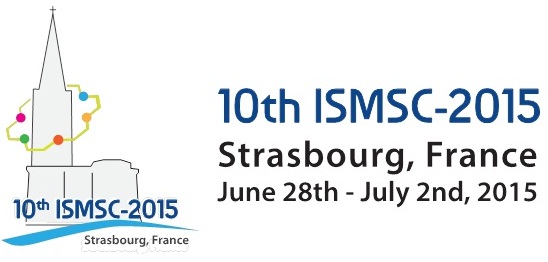 The Cram Lehn Pedersen Prize is named in honour of the winners of the 1987 Nobel Prize in Chemistry and recognizes significant original and independent work in supramolecular chemistry. Previous winners include Oren Schermann, Tomoki Ogoshi, and Jonathan Nitschke.
The Prize
The winner will receive:
£2000
free registration for the ISMSC meeting in Strasbourg, France
the opportunity to give a lecture at the ISMSC as well as undertake a short lecture tour after the meeting, in consultation with the Editor of ChemComm
Eligibility
To be eligible for the award you must be within 10 years of receiving your PhD on 31st December 2014
Nomination Instructions
You may nominate yourself or someone else. Please send CV, list of publications (divided into publications from PhD and postdoc and publications from independent work), and, if desired, a letter of support to Prof. Roger Harrison (ISMSC Secretary) at rgharris@chem.byu.edu by 31st December 2014
---
Invitation to 10th ISMSC-2015
By Admin
Dear Colleague,
We are pleased to invite you to the 10th International Symposium on Macrocyclic and Supramolecular Chemistry (10th ISMSC-2015) which will be held on June 28th - July 2nd, 2015 in Strasbourg, France. This symposium will cover all aspects of macrocyclic and supramolecular chemistry from different and interdisciplinary point of views across disciplines such as chemistry, material sciences, nanosciences and biology.

The 10th ISMSC-2015 will also offer the possibility to students and researchers at their early-stage career to present their scientific work in form of short oral presentation and poster.

Website: http://ismsc2015.unistra.fr
Date: June 28th - July 2nd, 2015
Venue: Palais des congrès, Strasbourg, France

We invite you to visit the conference website and view all the details of what is going to be a very exciting meeting!

Kind regards,

Prof. Luisa De Cola
-----------------------------------------
Université de Strasbourg
8, allée Gaspard Monge
F - 67000 Strasbourg (France)
-----------------------------------------
---